Cherrypay is one of the most secure platforms for online recharges & bill payments like mobile recharge, DTH recharge, flight, train, and bus ticket bookings, OTT subscriptions, electric bill payments, water bill payments, gas payments, and other financial services.

The Cherrypay app as well as the Cherrypay web offer an easy, secure, convenient, expert environment and user-friendly interface which allow users to pursue their transaction in no time with perfect accuracy and zero hassle at all.   With its gradual evolution, Cherrypay is not limited to just payments but is subtly transitioning into a holistic financial services app supporting mobile phone accessory manufacturing and distribution. CherryPay is recommended for getting the best coupons and guaranteed cashback.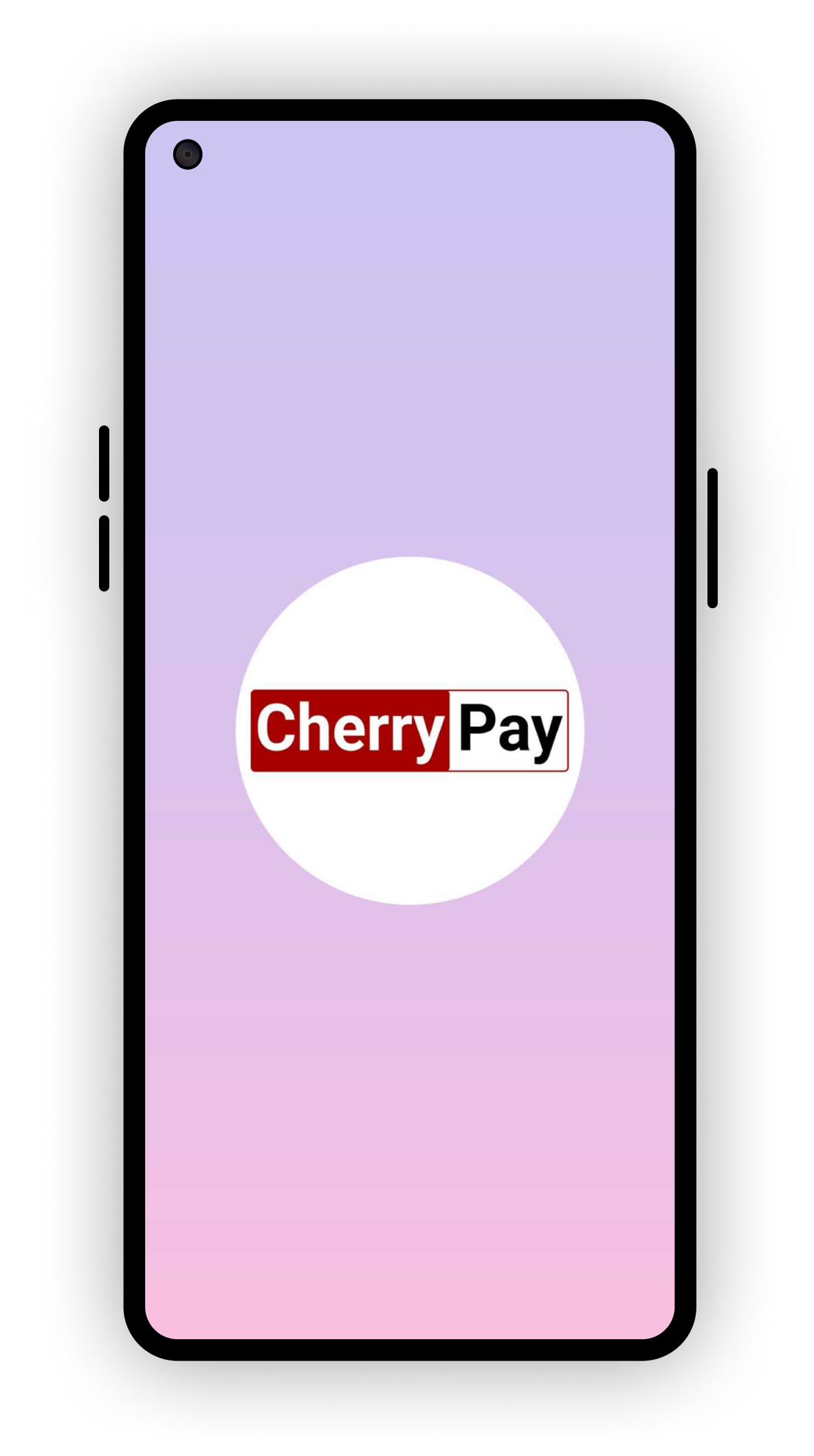 Online Recharge, Mobile, DTH, And Data Card Recharge on Cherrypay
Cherrypay bill payments are quick and easy, providing a seamless experience for users.get instant and easy online recharges for prepaid and postpaid Jio, Airtel, BSNL, VI and others.DTH recharges are available for Airtel, Videocon, Sun TV, Tata Play, and Dish TV across India. Both registered and guest users can easily do the recharges and get exciting cashback and coupons. We have additional offers for our registered members.
Mobile Recharge
Cherrypay supports each and every leading network provider. In the Cherrypay app and web, mobile recharge can easily be done. Transactions on Jio recharge, Airtel recharge, Vi prepaid recharge, BSNL recharge, and MTNL recharge are curated and secured with no-platform charge. Users will get timely recharge reminders and upcoming offers before the due date, so that you never run out of validity period and never miss any offers.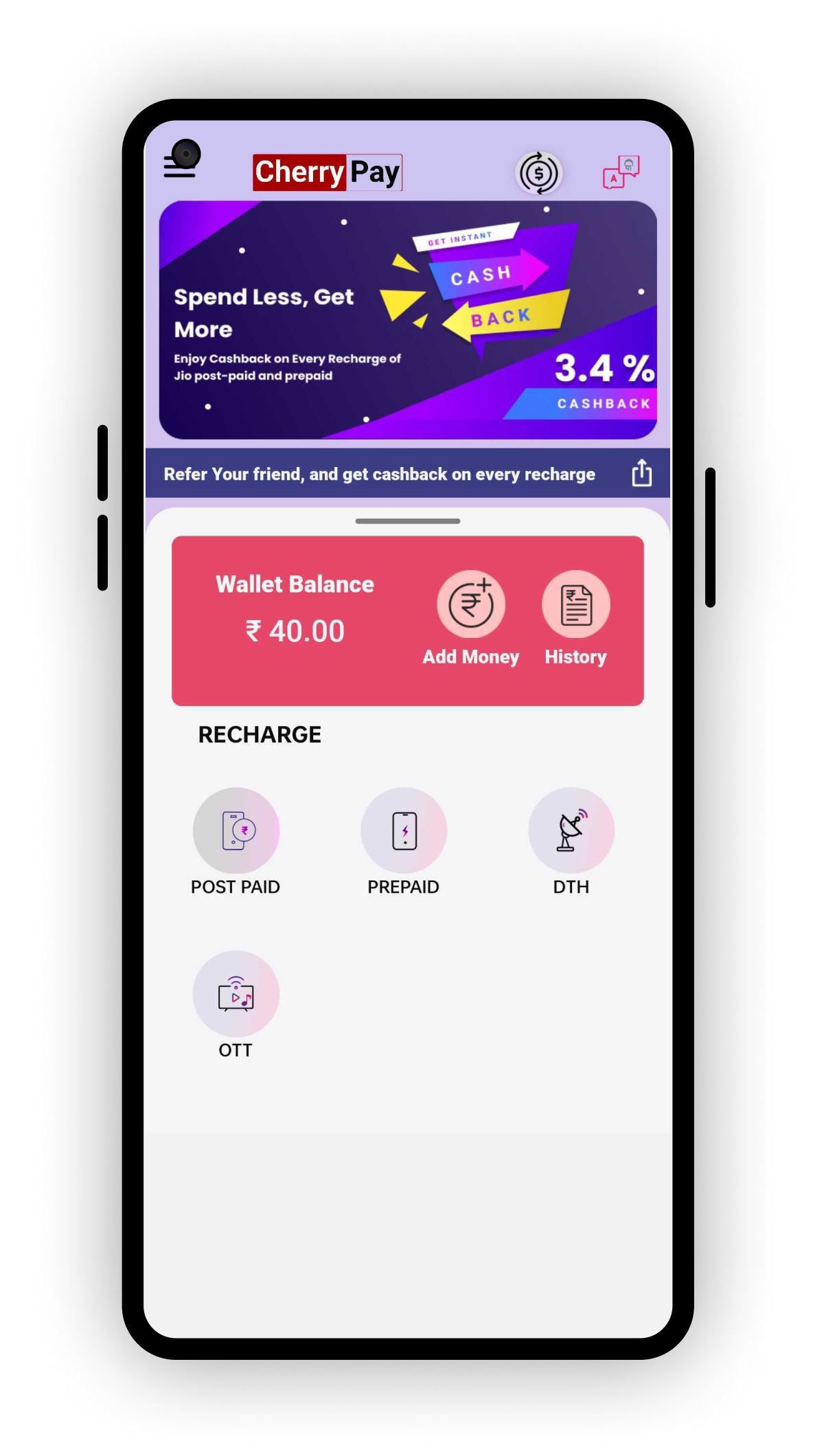 Postpaid Bill Payment
Cherrypay allows users to transact with all the major telecom providers for postpaid bill payments, including BSNL, Jio, Airtel, and Vi. After the first transaction on Cherrypay, users will get timely payment reminders as soon as a bill is generated against that mobile number and can get exciting rewards.
DTH Recharge
Cherrypay supports all types of DTH providers. On our platform, users can easily do Airtel digital TV recharges, Videocon D2H recharges, Dish TV recharges, Reliance digital TV recharge, Sun Direct recharges, and Tata Sky recharges. Users will get timely recharge reminders with upcoming offers before the due date so that getting cashback with entertainment never stops.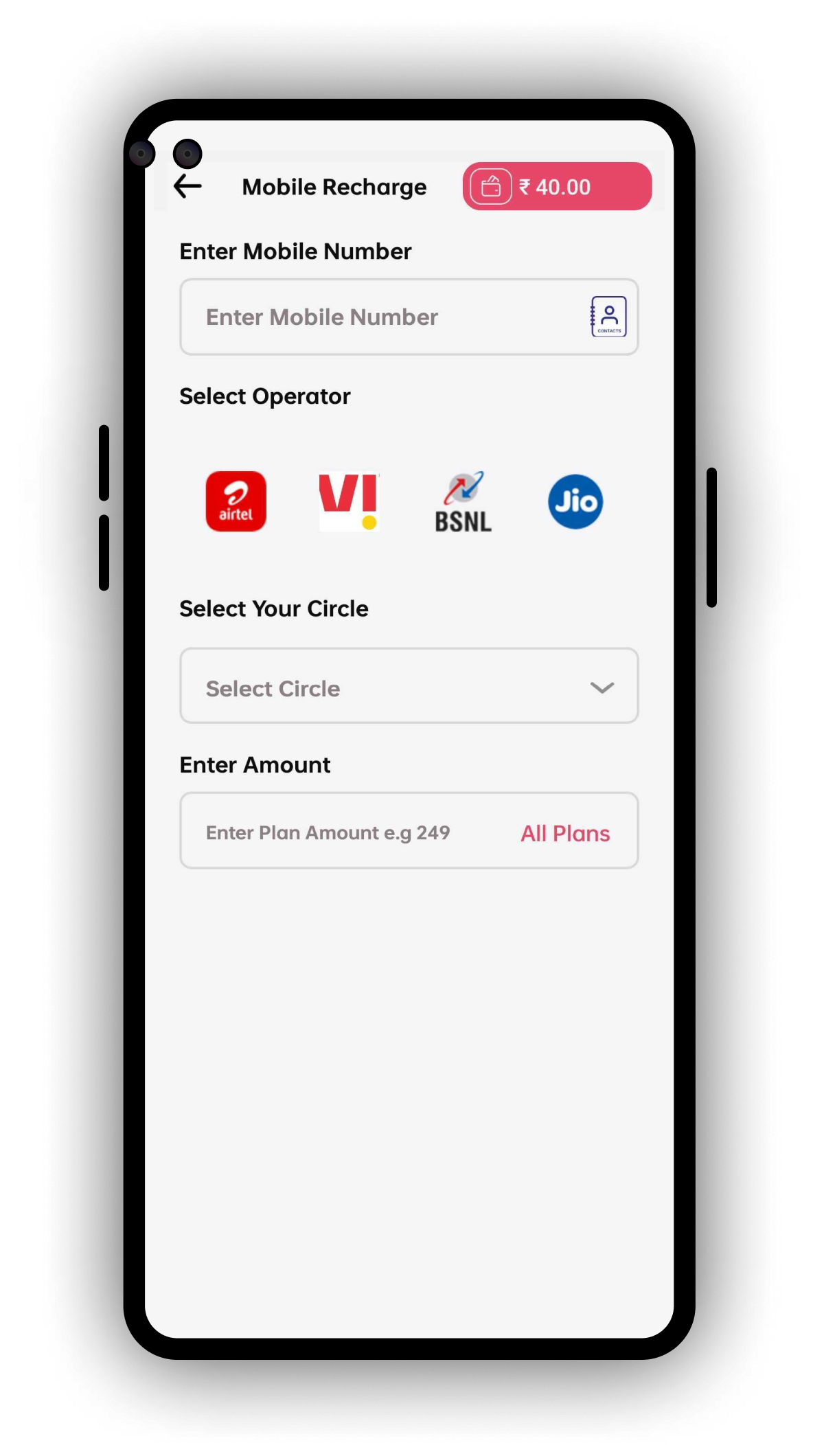 Utility Bill Payments , Electricity, Gas, & Water Bill Payment On Cherrypay
Users need to provide all the required and correct details of their utility bill payment for a hustle-free transaction. On every transaction, we have exciting rewards for our users.
Electricity Bill Payment
For electric bill payments, we support all the leading providers across different states of the country. After making your first electricity bill payment on Cherrypay, you will get timely payment reminders whenever a bill is generated against that consumer number/id.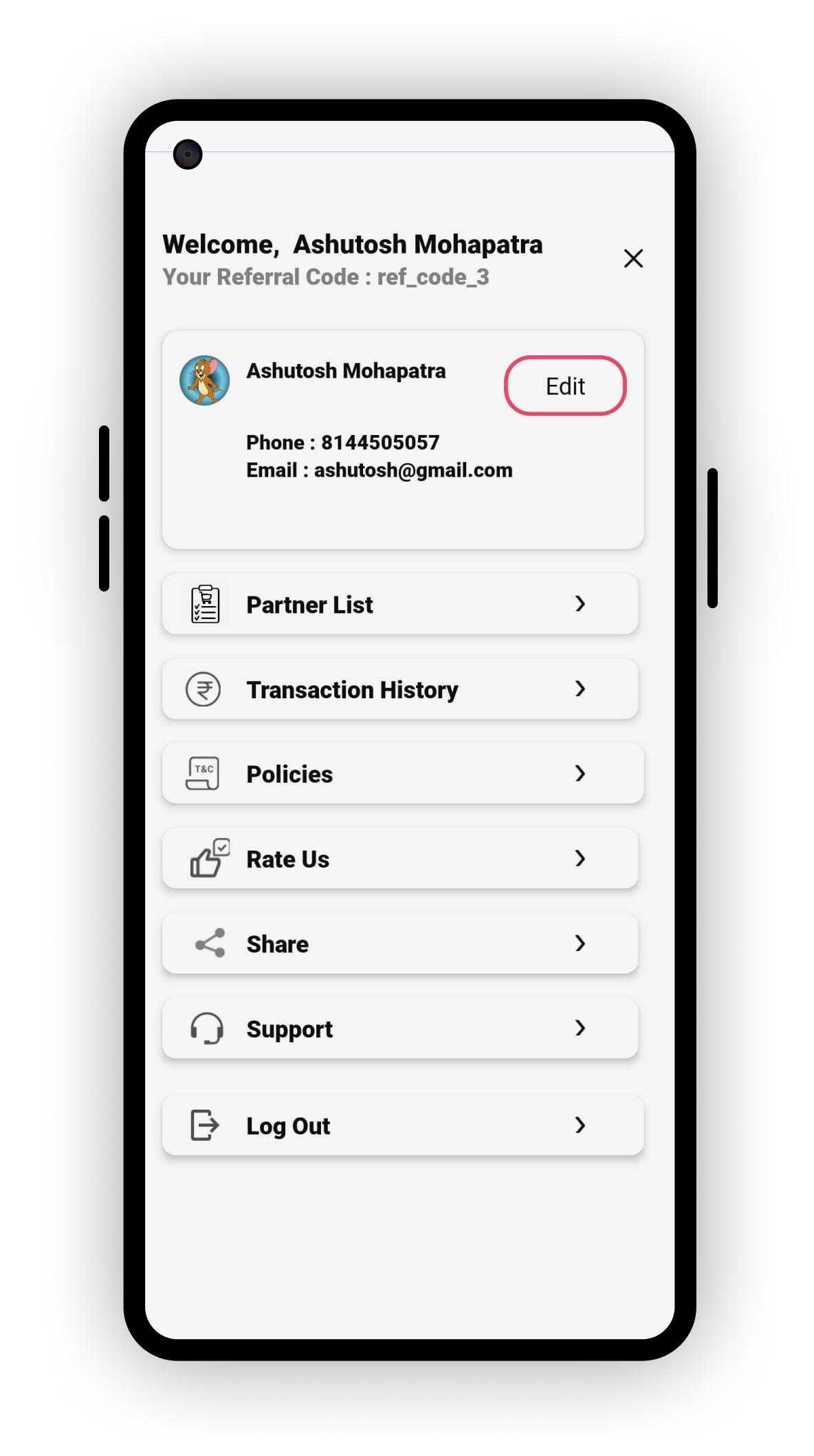 Booking Gas and Gas Bill Payment
Cherrypay provides an easy and convenient platform for the transaction of  LPG cylinder booking in just a few clicks. Book your gas and clear the gas bill regularly with invigorating awards and cashback. Cherrypay allows paying for all the leading Gas providers across the country.
Water Bill Payment
For water bill payment, Cherrypay allows bill payment for all the leading providers in various Indian states. Users need to provide their locality and their providers to clear their dues.After the first transaction on Cherrypay, Users will get timely payment reminders as soon as a bill is generated against that mobile number or provided id.
Cherrypay Cashback Offers & Coupons
Looking for great deals on mobile recharge, electricity bill payment, gas bill payment, and more? Look no further than Cherrypay ! We offer a wide range of exclusive cashback offers and exciting deals to help you save money on your everyday expenses. Check out our website to see our current offers and promotions, and be sure to sign up for our SMS alerts to receive exclusive cashback codes directly to your phone. With Cherrypay, save your wallet and enjoy cashback, thrilling rewards, and leading coupons as well!