Online Vegetable Delivery Application
Online Vegetable Delivery Application: Fresh and Convenient Access to Nutritious Produce
In today's fast-paced lifestyle, finding fresh and high-quality vegetables can be a challenge. Our Online Vegetable Delivery Application aims to bridge this gap by providing a convenient platform for customers to order fresh produce from the comfort of their homes. With a wide selection of nutritious vegetables, seamless ordering, and reliable delivery, our application revolutionizes the way people access and enjoy farm-fresh vegetables.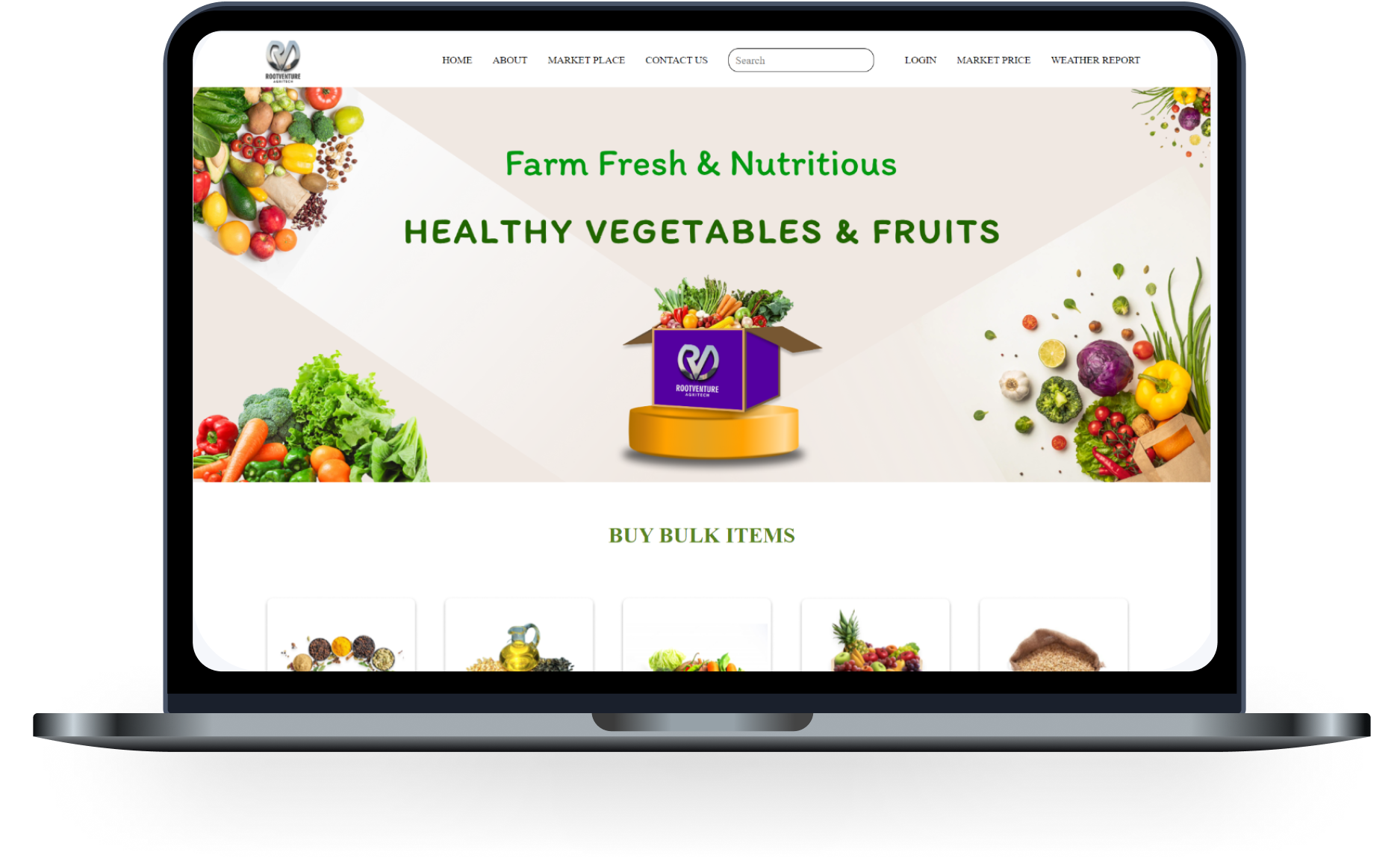 Extensive Vegetable Selection:

We offer a diverse range of fresh vegetables sourced directly from local farms and trusted suppliers. Our Online Vegetable Delivery Application provides customers with an extensive selection, including:
Seasonal Produce: Customers can explore a variety of seasonal vegetables, ensuring that they receive the freshest and most flavorful options available.


Organic Options: We prioritize health and sustainability by offering a wide range of organic vegetables, free from synthetic pesticides and GMOs.


Specialty Items: From exotic vegetables to rare heirloom varieties, our application caters to customers looking for unique and hard-to-find produce.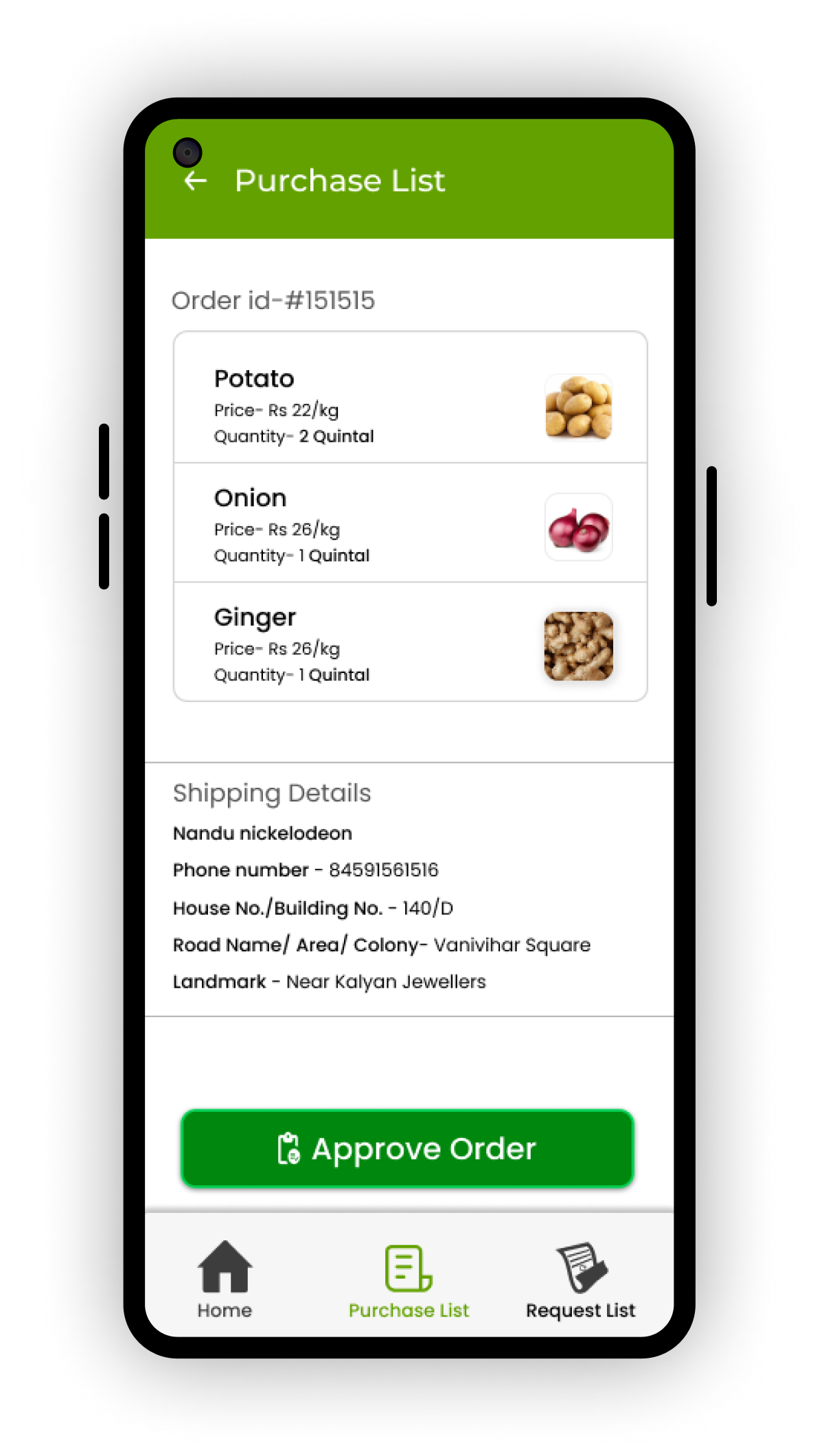 Seamless Ordering Process:

We understand the importance of a user-friendly and efficient ordering process. Our Online Vegetable Delivery Application ensures a seamless experience for customers, with the following features:
User-Friendly Interface: Our application boasts an intuitive and easy-to-navigate interface, allowing customers to browse, select, and customize their vegetable orders effortlessly.


Personalized Preferences: Customers can customize their vegetable orders based on their preferences, such as quantity, size, and packaging options, ensuring a tailored experience.


Order Tracking: We provide real-time order tracking, allowing customers to stay informed about the status of their deliveries and estimated arrival times.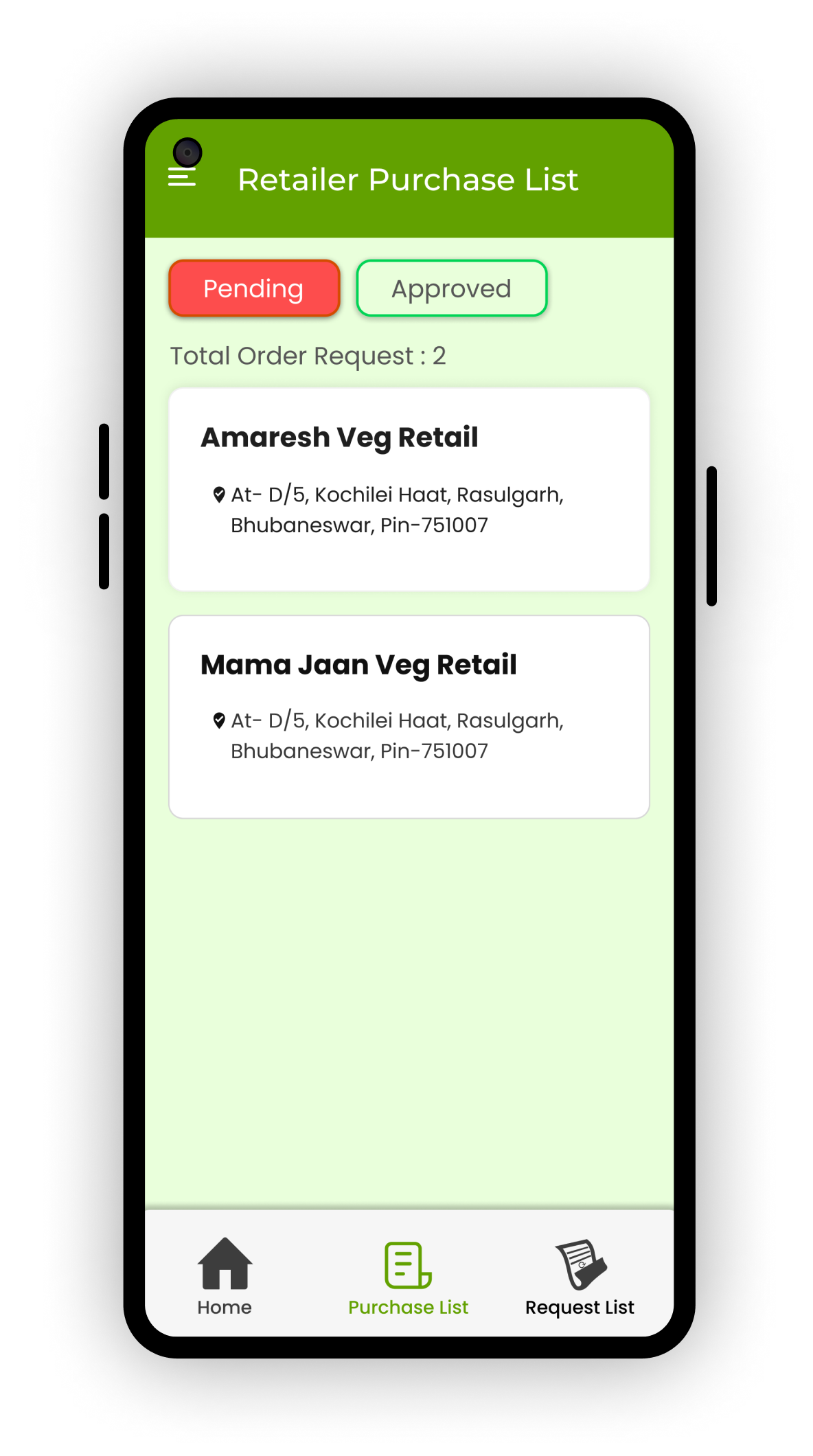 Reliable and Timely Delivery:

Delivering fresh vegetables in a timely manner is our priority. Our Online Vegetable Delivery Application guarantees reliable and efficient delivery services through the following measures:
Efficient Routing: We optimize delivery routes to ensure timely deliveries, minimizing transit time and ensuring that vegetables arrive at customers' doorsteps in optimal condition.


Delivery Notifications: Customers receive timely notifications about their delivery status, allowing them to plan and prepare for the arrival of their fresh produce.


Flexible Delivery Options: We offer flexible delivery options, including scheduled deliveries and express delivery for customers who need their vegetables urgently.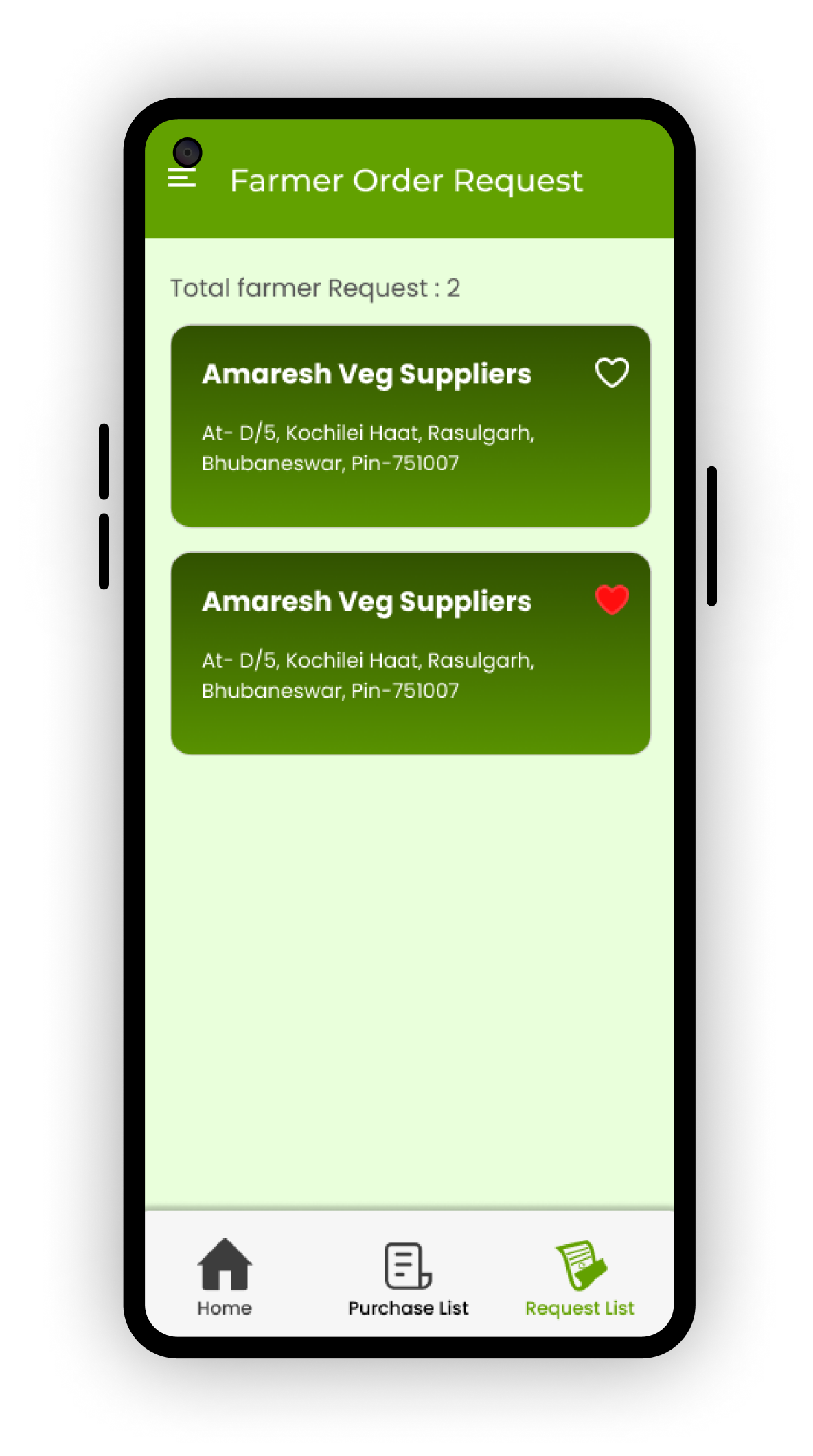 Quality Assurance and Customer Satisfaction:

Ensuring the quality and satisfaction of our customers is at the core of our online vegetable delivery application. We prioritize the following aspects to guarantee a delightful experience:
Quality Control: We have stringent quality control measures in place to ensure that only the highest-quality vegetables are selected and delivered to our customers.


Customer Support: Our dedicated customer support team is available to address any queries, concerns, or feedback from customers, ensuring prompt and satisfactory resolutions.


Feedback and Reviews: We actively encourage customer feedback and reviews, as they help us continuously improve our services and provide an exceptional experience to our customers.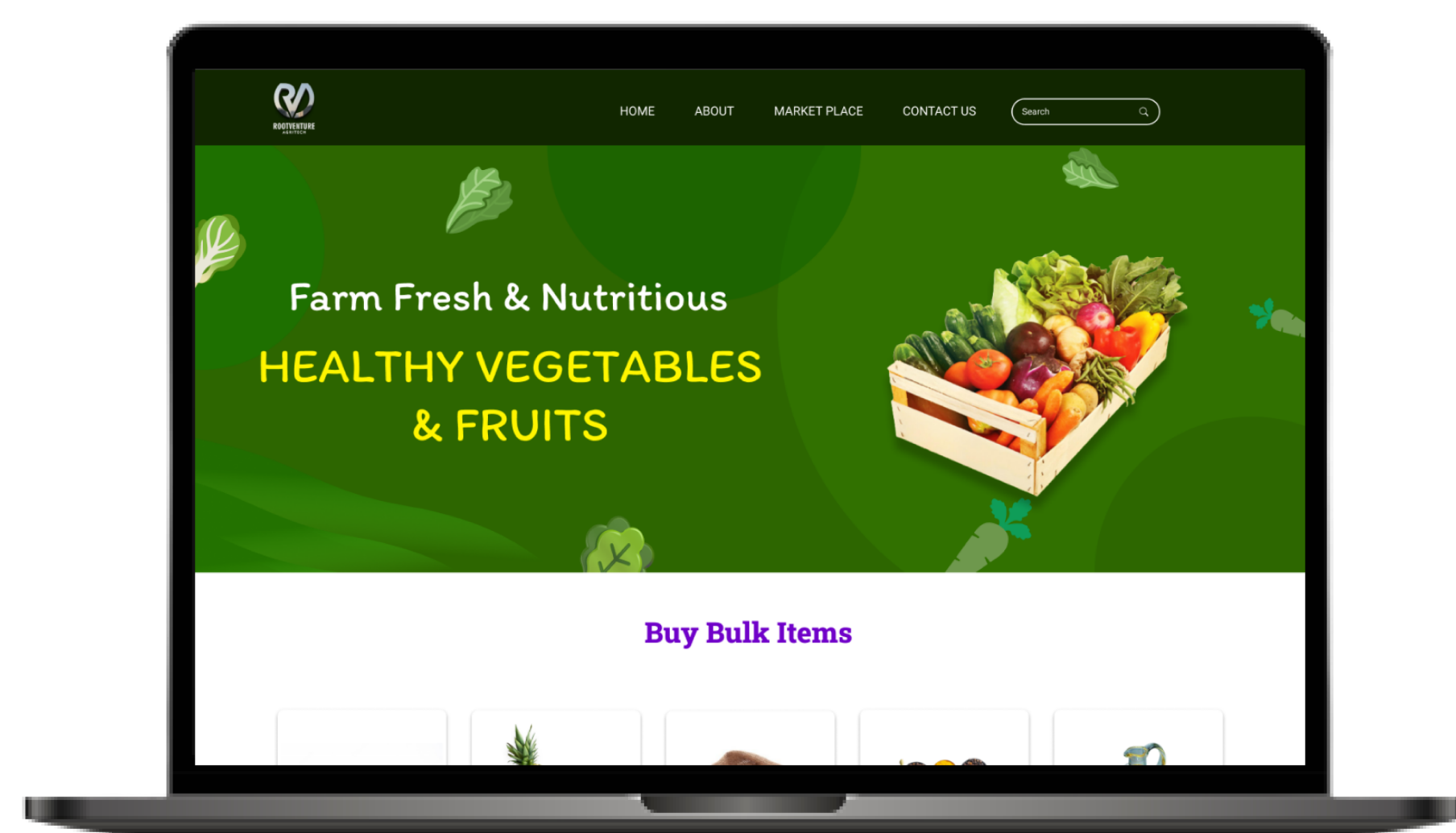 Our online vegetable delivery application is a convenient and reliable solution for customers seeking fresh and nutritious produce. With a wide selection of vegetables, seamless ordering, efficient delivery, and a commitment to quality and customer satisfaction, we aim to transform the way people access and enjoy farm-fresh vegetables. Embrace our application and experience the convenience of doorstep delivery with a guarantee of freshness and quality.